SERVICES
---
A wide range of services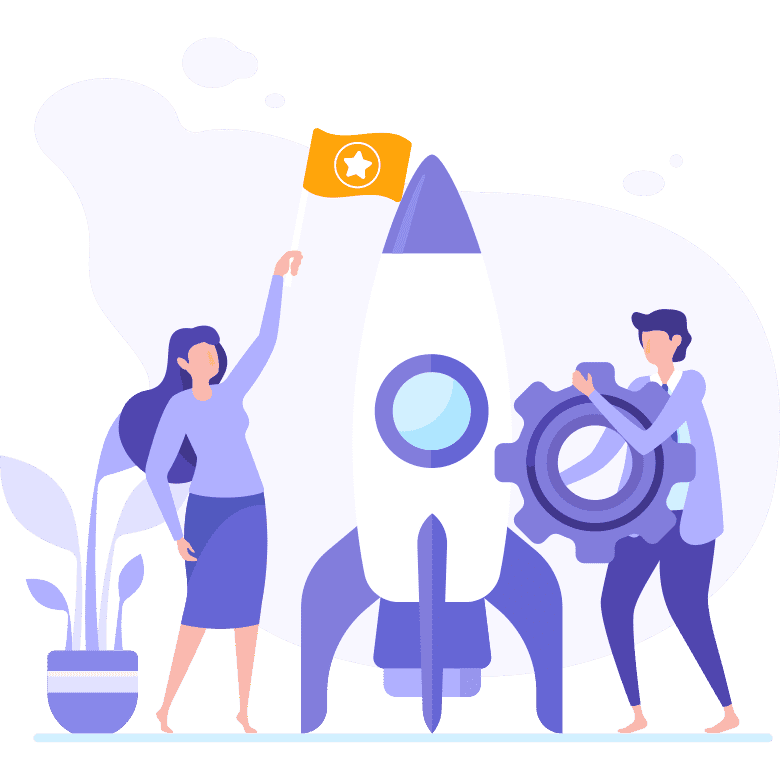 SERVICES
---
What can we do for you?
---

Web Designing
Need a features enriched and responsive website? Contact Haloof whether you want a single-page, blog, E-Commerce or enteprise company website.

Search Engine Optimization
Tired of Google's everyday releasing new updates? Or, can not rank over SERPs even after optimizing website. Let us do real SEO.
---

Custom Branding
Whether it is a small Social Media handle or a professional website, you need branding for it. Haloof provides branding service that represents you actually.

Social Media Marketing
Register a new account and launch a new compaign, is that quite simple? No, let Haloof optimize and run your compaigns for best ROI.
---

Web Speed Optimization
Slow websites have never been awarded a great position whther it be Google or Bing. Let Haloof optimize your website speed and make it blazing fast.

Content Writing & Optimization
Have you ever heard, Content is King? Yes, it is. Content writing is quite simple but not optimized writing. Let Haloof cover your back for optimized content.
WEB DESIGNING & DEVELOPMENT

We have been in this industry for years and we know what it takes to make a successful website. It starts with understanding your needs, goals, and audience. From there, our team of designers will create something that's perfect for you. We'll work closely with you every step of the way to ensure that everything goes smoothly from start to finish. You deserve an amazing website that reflects who you are as an individual or company. Our websites are designed by professional web developers who specialize in making sure they're easy-to-navigate and look great on any device - desktop, laptop, tablet, or mobile phone.

SEARCH ENGINE OPTIMIZATION - SEO

Haloof is an SEO company that has been in the industry for over 6 years. We have helped many businesses rank on Google and other search engines. Our experts are always up-to-date with the latest trends in SEO so your website can be optimized to its fullest potential. We guarantee results, no matter what it takes! We welcome you whether it is WordPress SEO, On-Page SEO, Off-Page SEO, or WordPress SEO.

SOCIAL MEDIA MARKETING - SMM

Haloof is a one-stop solution to all your social media marketing needs. We help you with everything from designing ads, to launching optimized campaigns on Google, Facebook or Pinterest. Our experts will make sure that your business is good at its social media presence and we'll give you the best ROI possible. You can trust us with any type of campaign – whether it's an ad campaign, influencer marketing, or anything else! Being experts, we know how to get the most out of every dollar spent on advertising.

CUSTOM BRANDING

Whether you are going to launch a Funnel, E-Commerce Store, Social Media Compaign, Peronal Website or even a Blog, you need branding for it and we have you covered. Haloof is here to help you with your branding needs. We offer professional logos, images, and social media kits for any business. Whether it be a small start-up or an established company, we can design something that will make your brand stand out from the rest.

CONTENT MARKETING

Haloof provides the best content writing service. We are here to help you with any of your needs, whether it be copywriting, blog posts, product descriptions or landing pages. If you need an entire website written we can do that too. Our team has over 6 years experience - so we know what works and what doesn't work when it comes to SEO. We want to make sure that our clients get the most out of their investment by providing them with high-quality content on time at an affordable price. We write and optimize the content by looking into more than 300 factors while Google considers almost 200 factors.

WEB SPEED OPTIMIZATION

Haloof also provides website speed optimization services. Our focus remains on Google Core Web Vitals and our developers make sure your site passes the Core Web Vitals test and loads faster on both Desktop and Mobile. You can't afford to have a slow-loading website, especially when it comes to mobile users. With us, you'll be able to see an increase in conversions because page speed matters a lot. Never stress over slow loading times, missing visitors, or lost revenue because of poor performance online! Rest easy knowing we'll take care of all your web speed optimization needs for you.